Its been a busy couple of weeks for me, work has really been taking its tole but I haven't forgotten Elucidation Art, in fact I have even won an award over at Buffy Forums in the past month for my Tears wallpaper I plan on entering a few more challenges, but I am finding some of the subjects really challenging, they really make you work for it over at Buffy Forums lol, but I guess that's why they have some of the best Fanartist on the web.
Okay so its October so another Site of the Month, and this month it goes to Brinneydee Designs!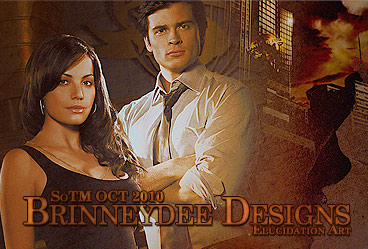 Reason: I have recently found Brinneydee Designs and I have fallen In love with the designs and wallpapers she has created, I really enjoy the fresh and creative ways she presents her work, she is able to focus on the character essence in her artwork, and inject it with amazing colour and vibrancy to each piece of artwork. [read more]
So like I said I have dome some art work which is below and I have also made a collection of icons for Legend of the Seeker season two that you can check out
and here are the latest wallpapers I have created.